Eclipse Users Group Board of Directors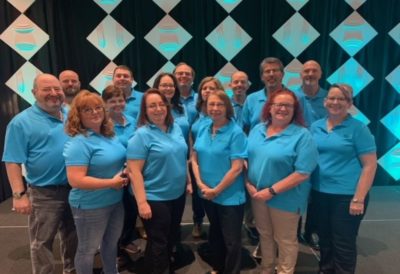 Officers
Director of IT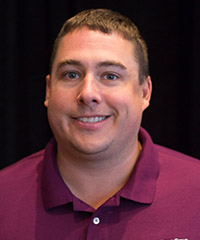 Cregger Company, Columbia, SC
Electrical, Plumbing & HVAC
Southeast Region
Brad has been with Cregger Company since 2007 as Director of IT. During that time, he has also been involved heavily with other operational aspects of the company. Brad has built the majority of the training documentation for Eclipse that Cregger uses for its employees at a branch and corporate level. He has also been on the technology committee for the buying group The Commonwealth Group since 2015. Brad is very enthusiastic to do his part to contribute to the improvement of the Eclipse product as a whole and to network with other distributors to help improve efficiencies across the board.
Contact Brad Bolton
Brad Bolton
Columbia, SC
bradbolton [at] creggercompany.com
Business System Analyst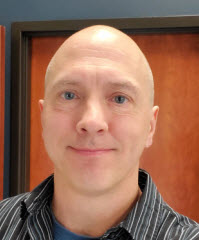 Revere Electric
Electrical
Mid-West Region
John Heinzel took a job in Customer Service at Revere Electric Supply Co in 2005 in desperation after struggling to find a job in IT after the dot.com bust. Revere was in the process of converting from an Array system to Solar Eclipse, and Solar was still in beta at the time, so documentation was lacking. After several months management saw that John was taking on IT responsibilities – troubleshooting issues, writing documentation, training others – so they offered him the Business System Analyst position. Since then Revere has grown by acquisition from 5 to 10 locations, and John has been instrumental in preparing for and testing those business system conversions, as well as writing reports, creating standard operating procedures, training users, testing beta releases, integrating companion products, and creating cases with Epicor when needed. In 2019 he was promoted to Manager of Business Systems.
This is the longest time John's ever been in the same job. In the past John's been an intake clerk at a prison, an inventory clerk at a State Police Headquarters, a farrier's assistant at a horse barn, an energy usage auditor at an ESCO, and an assistant to the administrator of a governor's mansion, but he loves his current job the best.
Contact John Heinzel
John Heinzel
Mokena, IL
jheinzel[at]revereelectric.com
Chief Operations Officer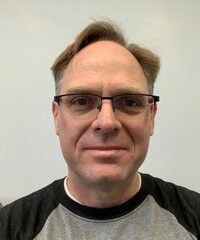 Southwest Plumbing Supply
Husband, Father & Grandfather Ryan loves Family, God, & vegetable gardening.
As the 2nd employee of Southwest Plumbing Supply Ryan grew up with the company. From warehouse grunt & delivery driver to equal partner with the founder's sons he has consistently done the physical & mental work required in successful companies. In addition to warehouse & counter roles he has at various times managed branches, commercial bidding, purchasing & company price structures. Currently serving as Chief Operations Officer his primary responsibilities include inventory, transfer & warehouse functions for all 6 company locations. An Eclipse user since 1994 and Solar since 2010 Ryan is always looking for ways to better use Eclipse in company operations.
Contact Ryan Nelson
Southwest Plumbing Supply
506 North 200 West
Cedar City, UT 84721
ryann@swplumb.com
Phone: 435-868-4012
Controller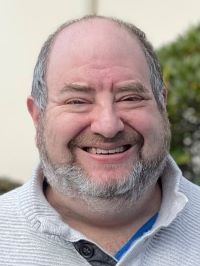 Puget Sound Pipe & Supply Co., Kent, WA
North West Region
Puget Sound Pipe & Supply Co.
Neil joined Puget Sound Pipe & Supply Co. in late 2000 as their Corporate Controller. In addition to his regular duties as head of the accounting and human resources departments, one of his first tasks at that time was the selection of a new ERP program, which led the company to Eclipse. Since that time, Neil has helped shepherd the company from 40 Eclipse users to over 170 users today, most of whom are on Solar Eclipse. In 2018, Neil also became the director of Company Culture, helping to instill 26 "Puget Principles" amongst the 180 employees over nine branches.
Neil joined the UFO's Enhancement Committee as co-lead of the Accounting group in 2009 and is proud to undertake a new role to help serve the UFO Board as Treasurer. Prior to working at Puget Sound Pipe & Supply Co., he spent ten years in public accounting.
A life-long resident of the Puget Sound area, Neil continues to live near Seattle with his wife and two adult children.
Contact Neil Weinstein
Neil Weinstein
7816 South 202nd Street
Kent, WA 98032
nweinstein@pspipe.com
Phone: 253-796-9350
Office of Executive Director
Executive Director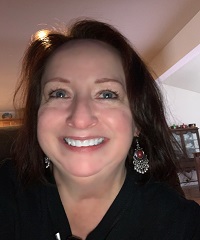 Eclipse Users Group/UFO
Lexington, SC

Contact Tammy Jones
edufo[at]eclipseuser.com
813-643-1001
Training Coordinator/Web Admin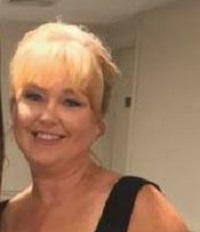 Eclipse Users Group/UFO
Leominster, MA
Suzanne is the Training Coordinator/Web Admin for the Eclipse Users Group/UFO. She has worked in the distribution industry using DIMIS and SHIMS before becoming an executive assistant to the CFO of an international company where she worked closely with engineering, purchasing and sales management.
Suzanne has managed her own childcare service company for many years and began working part-time for the Eclipse Users Group/UFO in 2007. Suzanne became a full-time employee in late 2008. Suzanne is responsible for the organization aspects of all of the UFO Training classes and administration of the Eclipse Users Group website.
Contact Suzanne Saltmarsh
Suzanne Saltmarsh
Leominster, MA
suzanne[at]eclipseuser.com
Phone: 813-643-1001
Directors
IT Manager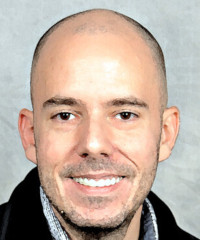 Shepherd Electric Supply
Electrical
Mid-Atlantic Region
Jason started at Shepherd Electric Supply in 1997. Shepherd is a 5-location electrical distributor serving the greater Baltimore/Washington DC area, with a focus on project business. Shepherd went live with Eclipse in 2007, and Jason found his focus with analytics, process, and pricing. He works extensively with business intelligence tools, especially in the pricing area and works with the pricing department to ensure Strategic Pricing is working. He is also constantly looking for ways to optimize processes and improve efficiency wherever opportunities present themselves. Jason is the lead of the Sales Experience team along with Cyndi Skweres, and he is always working to get the enhancements YOU want into the software.
Contact Jason Black
Jason Black
Baltimore, MD
jrblack[at]shepherdelec.com
VP of Operations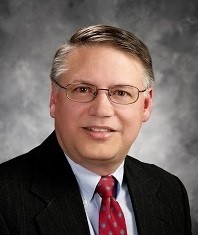 Schaedler Yesco Distribution Inc.
Electrical
Mid-Atlantic Region
Dean has been in the electrical distribution industry for 40 years. First as an Automation Sales Engineer. Since then he has served as Industrial Sales Manager, Marketing Manager, IT Manager, and is currently responsible for Purchasing, Pricing, IT, and Logistics as VP of Operations. Over the years he has also served on various Advisory Boards and Steering Committees supporting the electrical distribution industry.
In 1999, two electrical distributors in central Pennsylvania decided to merge. One business system that would not operate in the year 2000, and one that would not support the merged company. Dean was involved with the committee that evaluated multiple systems and selected Eclipse for the new business. Out of necessity they embarked on a path that no one should try at home, to bring 5 locations up on a new system and merge 2 distribution centers into 1 RF warehouse all in 3 months.
Dean enjoys pushing the envelope every day to delivery outstanding customer service while breaking company records of inventory efficiency and net profitability. Today, Schaedler Yesco is $200M annually in 22 locations. Tomorrow, who knows.
Contact Dean Krout
Dean Krout
Harrisburg, PA
dkrout[at]sydist.com
Director of Business & Information Technologies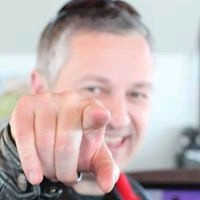 Patene Building Supplies, Ltd.
Chris has been in Distribution since 1988 and on Eclipse since 1999. Working for Patene Building Supplies since 2005, he maintains and supports 120 users in 14 branches with his staff of one (himself). He says he doesn't know everything but he knows who to call when he doesn't.
Contact Chris Thorpe
Chris Thorpe
Guelph, ON
chris.thorpe@patene.com
Eclipse Support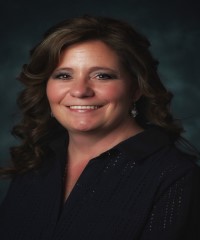 Dakota Supply Group
Tammy has been with Dakota Supply Group, an employee owned company, since 2020. She has 22 years of experience on Solar and Eterm Eclipse which has made her invaluable to the transition team since going live March 2020 and assisting over 700 employees in multiple departments with across 37 locations in 5 states. Tammy is responsible for assisting best practices and procedures, along with acquisitions and implementations. Her experience includes: product file, pricing, inventory control, sales, mass loads, report writer, EDI, TCL, and many more that are beneficial to our employee owners. Tammy has enthusiasm, and willing to teach, train as well as learning herself, and always looking for improvement, optimization and automation. She is currently supporting the Training and the Vendor Relations committees.
Contact Tammy Stocker
Tammy Stocker
Phone: 801-618-7861
Director of Eclipse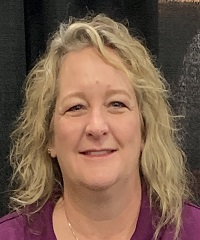 Central Supply Company, Indiana
Lisa has over 21 years of distribution experience, 19 on Eclipse. Lisa began her career as a receiving clerk at Hughes Supply and joined the Hughes Implementation Team a few years later to help convert all locations to Eclipse. Since then, she has also worked at Epicor as a consultant, a product manager and most recently, led the Eclipse teams at Hajoca. She has continued to grow her knowledge in the Eclipse Operations and IT space, always putting the needs of customers and end users above all. At Central Supply, she oversees all areas of Eclipse from application support to implementing new companion products as well as driving business process changes. Lisa feels her experience as an employee and consultant for both small and large distributors brings a voice to the Users Group and Epcior that represents all. Her passion is maximizing the use of Eclipse by building the right processes, always focusing on people over technology. She is also currently Chair of the Training Committee.
Contact Lisa Grantland
lgrantland(at)centralsupplycompany.com
Senior IT Business Applications Analyst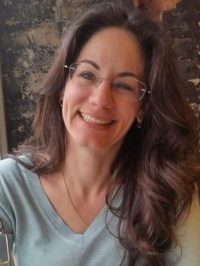 Tool Safety, Supplies & Solutions
Christina has over 15 Years of experience with Eclipse. 12 years at Eclipse beginning as an accounting support rep, ending as a product owner within the product development team. She has 3 years of experience as a customer with her focus almost exclusively maintaining and maximizing the usefulness of Eclipse as the needs of her company change. She is currently on the Vendor Relations committee and has previously worked with the enhancement committee as a representative of Eclipse product development team to review enhancement suggestions and help prioritize which would be included in future releases of Eclipse.
Contact Christina Avery
christina.Avery(at)totalsafety.com
Director of Supply Chain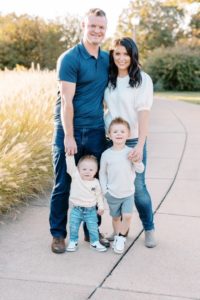 American Metals Supply
Brandon has over 17 years of distribution experience and over 25 years working in and around the trades. Brandon joined AMS as a freshman in college loading trucks, managing inventory, answering phones, and tackling projects. After college he moved to our corporate headquarters in St. Louis, MO to focus on purchasing and inventory. His role has grown as AMS has grown and was recently promoted to Director of Supply Chain. Brandon and his team are responsible for purchasing, pricing, IT, and strategic initiatives.
When AMS went live on Solar in 2011 Brandon was the early adopter. He has been involved in training and best practices and now only a few veteran employees still prefer Eterm. He has led the teams that implemented Phocas, Innovo, Second Phase, Microsoft Teams, KnowBe4, and our company scorecard at AMS. Outside of AMS he has led classes online, at Insights, and at Encounter on Phocas and Eclipse.
Brandon has been active on the UFO forums helping others and on the Ideas portal suggesting improvements for everyone's Eclipse experience. Of his seven active ideas three are under consideration and one is in development. Brandon worked with Beth Barber and the Eclipse team to push for Disputed Transfer Queues, Quick Purchase Order Entry, and entity search in Future Ledger that is on Release 22.2.
Brandon has also served on the AD Product Committee negotiating programs on behalf of other distributors. Deepening partnerships while improving rebates, payment terms, growth incentives, contractual nuances, etc.
His passion is to help others get the most out of their tools for their roles so they can work smarter. Brandon is a lifetime learner and an efficiency junky at his core.
Contact Brandon Gregory
bgregory@americanmetalssupply.com
VP Procurement Technology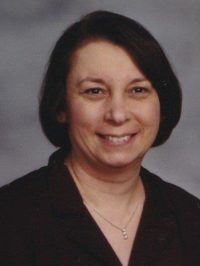 USESI
Katina was one of the 'originals' of Eclipse and was there from the beginning. Her expertise is in purchasing and inventory management. She is the Committee lead for the purchasing/inventory enhancement community as well as a member of the Training committee. She has been a presenter at Insights and Encounter since their inception.
Contact Katina Mataras
kmataras(at)usesi.com
Director of IT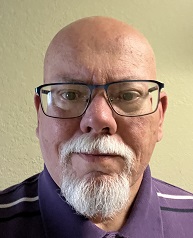 Dave Carter and Associates
htullier@davecarter.com